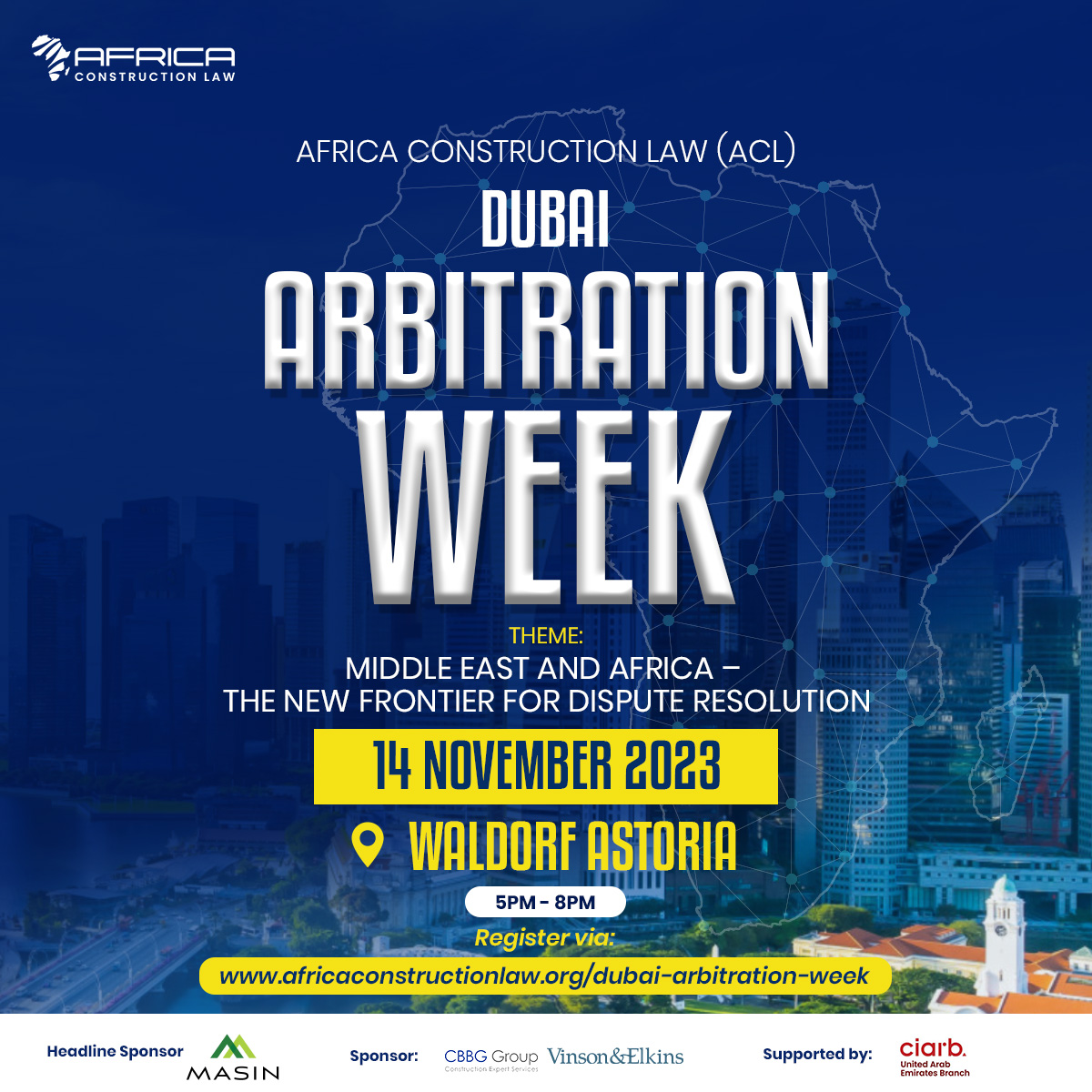 Dubai Arbitration Week Event
We are pleased to invite you to the Africa Construction Law (ACL) event themed "Middle East and Africa – the New frontier for Dispute Resolution" taking place on 14 November 2023 during the Dubai Arbitration Week. The event, which is organised with the support of the Chartered Institute of Arbitrators UAE branch (CIArb UAE), will host two panel sessions. The first panel will discuss the subject "Middle East and Africa corridor, opportunities and challenges" while the second panel will discuss "Dispute Resolution in the Middle East and Africa – lates Trends".
Given the increase in infrastructure investments on the African continent from the gulf countries, the panel sessions will discuss how these investments are made and the contractual mechanisms available to protect parties to such projects including the use of local contract forms and how risk allocation and contract management issues can be addressed. It would also discuss mechanisms for resolving disputes and the roles institutions play in the dispute resolution process.