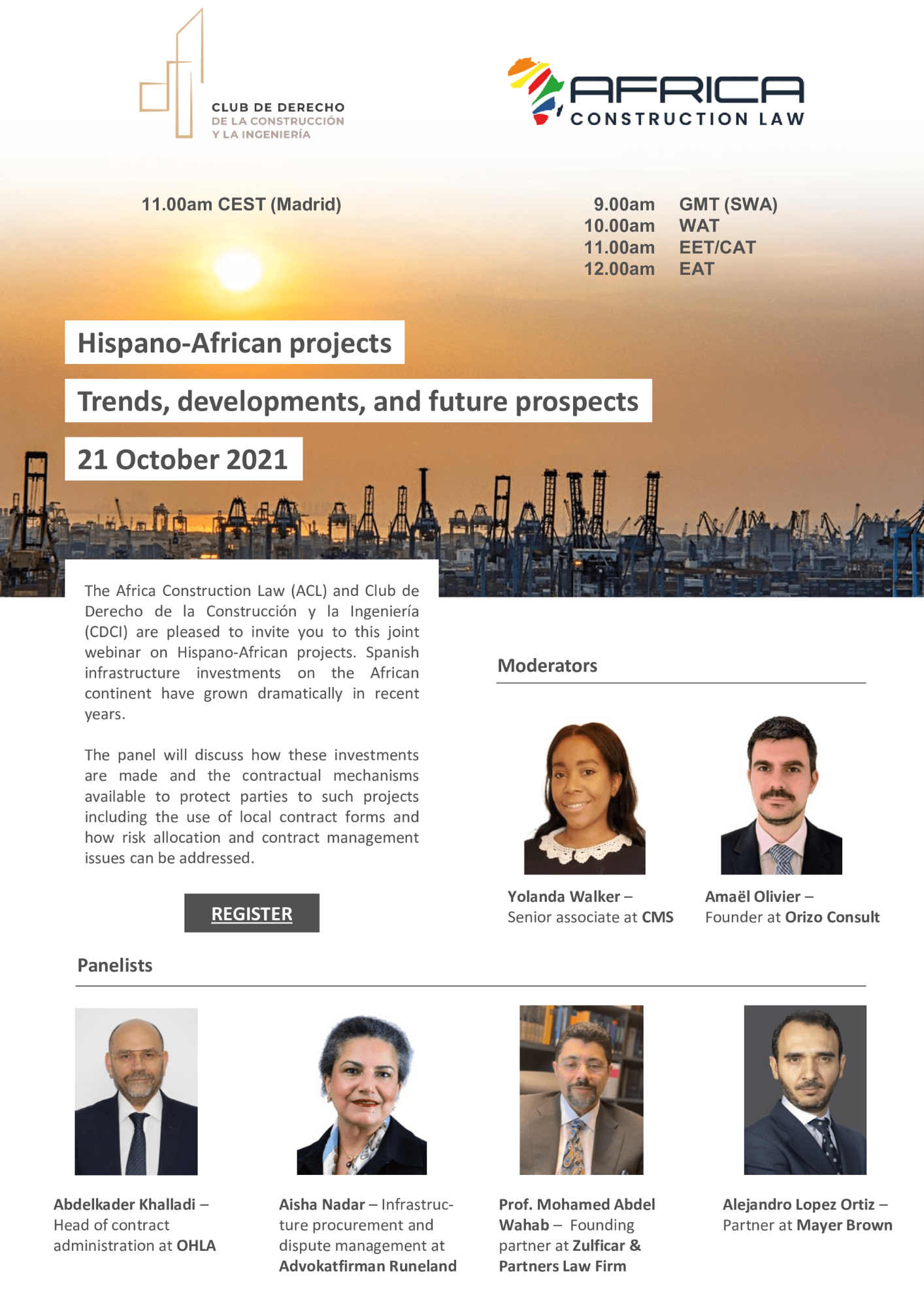 Hispano-African projects: Trends, developments and future prospects
About this event
The Africa Construction Law (ACL) and Club de Derecho de la Construcción y la Ingeniería (CDCI) are pleased to invite you to this joint webinar on Hispano-African projects. Spanish infrastructure investments on the African continent have grown dramatically in recent years.
The panel will discuss how these investments are made and the contractual mechanisms available to protect parties to such projects including the use of local contract forms and how risk allocation and contract management issues can be addressed.
• Introduction
• Overview
• Round table discussion
• Q&A from the attendees
This online event is free and limited to 200 delegates.