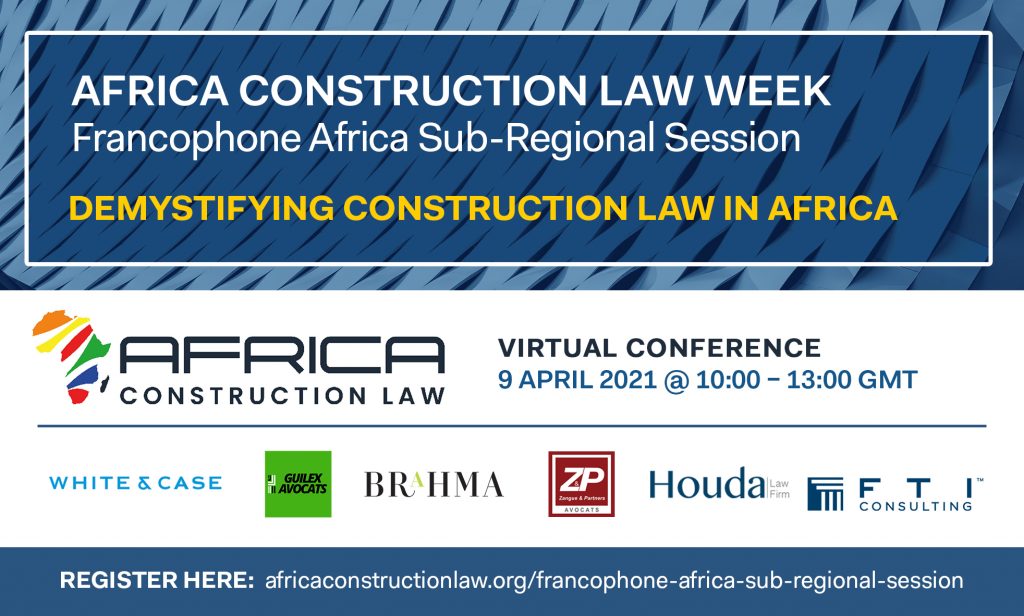 The Francophone Africa sub-regional session panel of expert will discuss the trends, common risks and challenges arising at various stages of construction projects in the region. The session will also involve panel discussions where delegates will be able to pose questions to the speakers. During the session, the speakers will address the following topics:
Construction projects in francophone Africa in times of COVID.
comparative approach of force majeure / hardship doctrines in francophone Africa /OHADA countries.
overview of relevant contractual provisions, and how they may apply in the context of a dispute arising out of delay / disruption and other COVID-related claims.
expert input on delay analysis techniques.
expert input on damages valuation methodologies.
Recent developments in contract practice in projects in francophone Africa.
Contract provisions and disputes in the construction sector: practical considerations.
The session speakers are:
Charles Nairac, White & Case, Paris.
Christophe Dumont, General Counsel – International & PPP Affairs, Razel Bec, France.
Christophe von Krause, White & Case, Paris, France.
Engy Serag, Orascom, Egypt.
Foued Bourabiat, ALN, Algeria.
Ghalia Mokhtari, Mokhtari Avocats, Casablanca.
Hilaire Dongmo, Actis, London.
Hamidou Dramé, Guilex Avocats, Conakry, Guinea.
Ilham Kabbouri, Hogan Lovells, Dubai.
Jimmy Kodo, Dispute Resolution attorney and arbitrator.
Khaled Abou El Houda, Houda Law Firm, Ivory Coast.
Narcisse Aka, CCJA-OHADA, Ivory Coast.
Ngo-Martins Okonmah, Aluko & Oyebode, Lagos Nigeria.
Taoufik Lachheb, Accuracy, UAE.
Taslim Ngom, Sertem Groupe, Dakar, Senegal.
Thierry Linares, FTI Consulting, Paris, France.
Saad El Mernissi, DLA Piper, Casablanca.
Zinda Sawadogo, KSK, Ivory Coast.